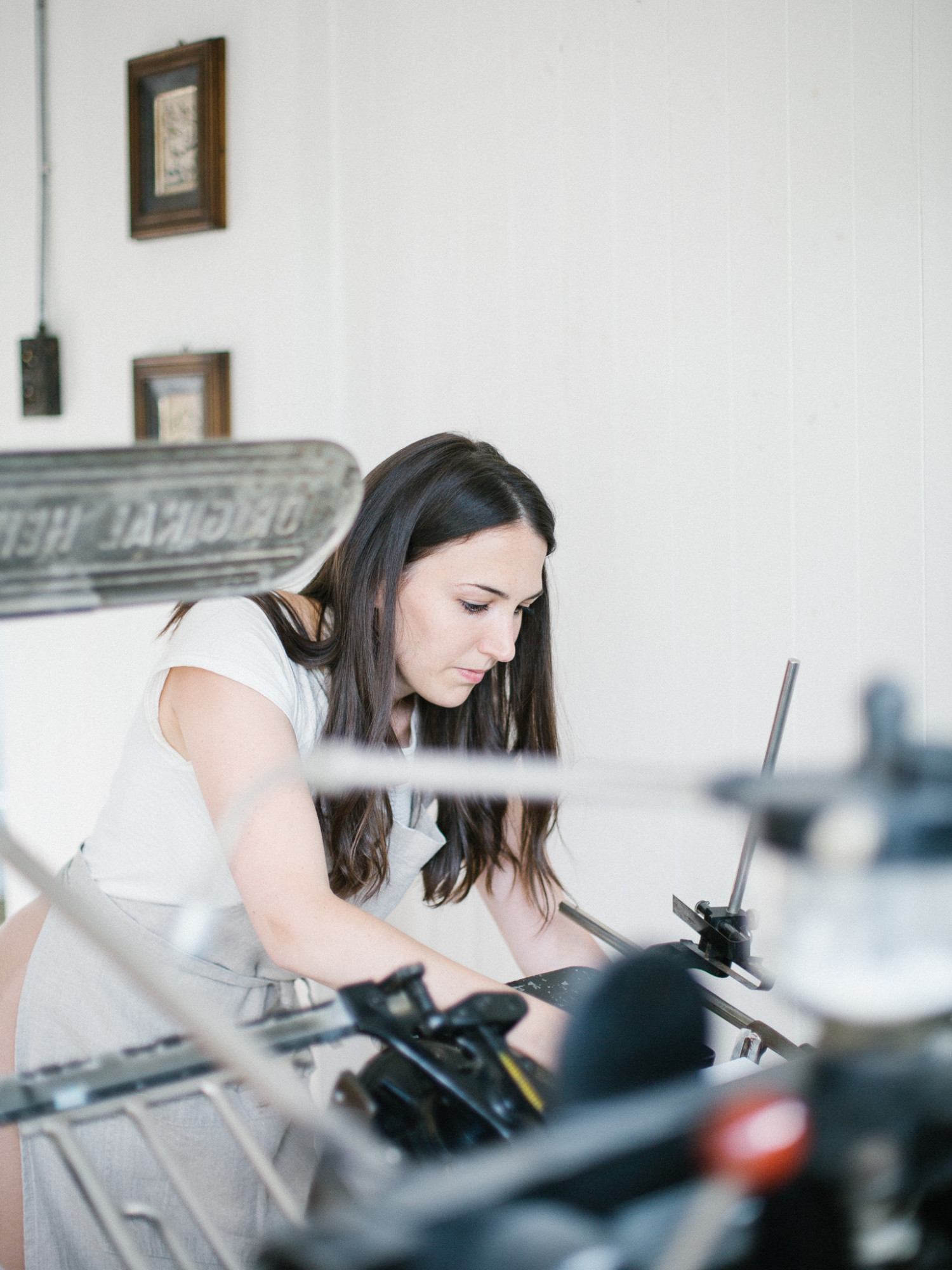 Hi, I'm Suzanne and I create beautiful, bespoke letterpress wedding stationery. I combine modern and antique methods creatively and thoughtfully.
I love all things design, stationery and above all…..letterpress! It's my passion and I can definitely say that I'm a little obsessed! I wholeheartedly love what I do and whilst growing up I never really believed you could carve a living out of a passion but you totally can !!
This passion shines through in my unique designs and letterpress wedding invitations and suites. Every order is patiently handmade in house from start to finish by me, lovingly assembled and meticulously checked over.
I design and print all my work in house at my perfectly petite design & print studio in the wonderful world renowned, UNESCO city of Bath in the South West of beautiful England. I enjoy and find myself constantly inspired by the far reaching views from my studio windows and the enticing countryside and woods that surround. Beautiful sunsets sure help to keep me going when I'm working overtime! As you will hopefully see, a lot of my work is inspired by nature and it's beauty shines through.
Letterpress printing is a time consuming, careful, precise and verrrrrry long process that requires a great level of skill, craftsmanship and a whole heap of patience! I print using my trusty antique and vintage presses. They are my beautiful workhorses and they're pieces of art in their own right! I have my very own German made 1940's 'Original Heidelberg' press and my lovingly restored cast iron 1880's Cropper Minerva foot operated platen press along with other ancillary machinery.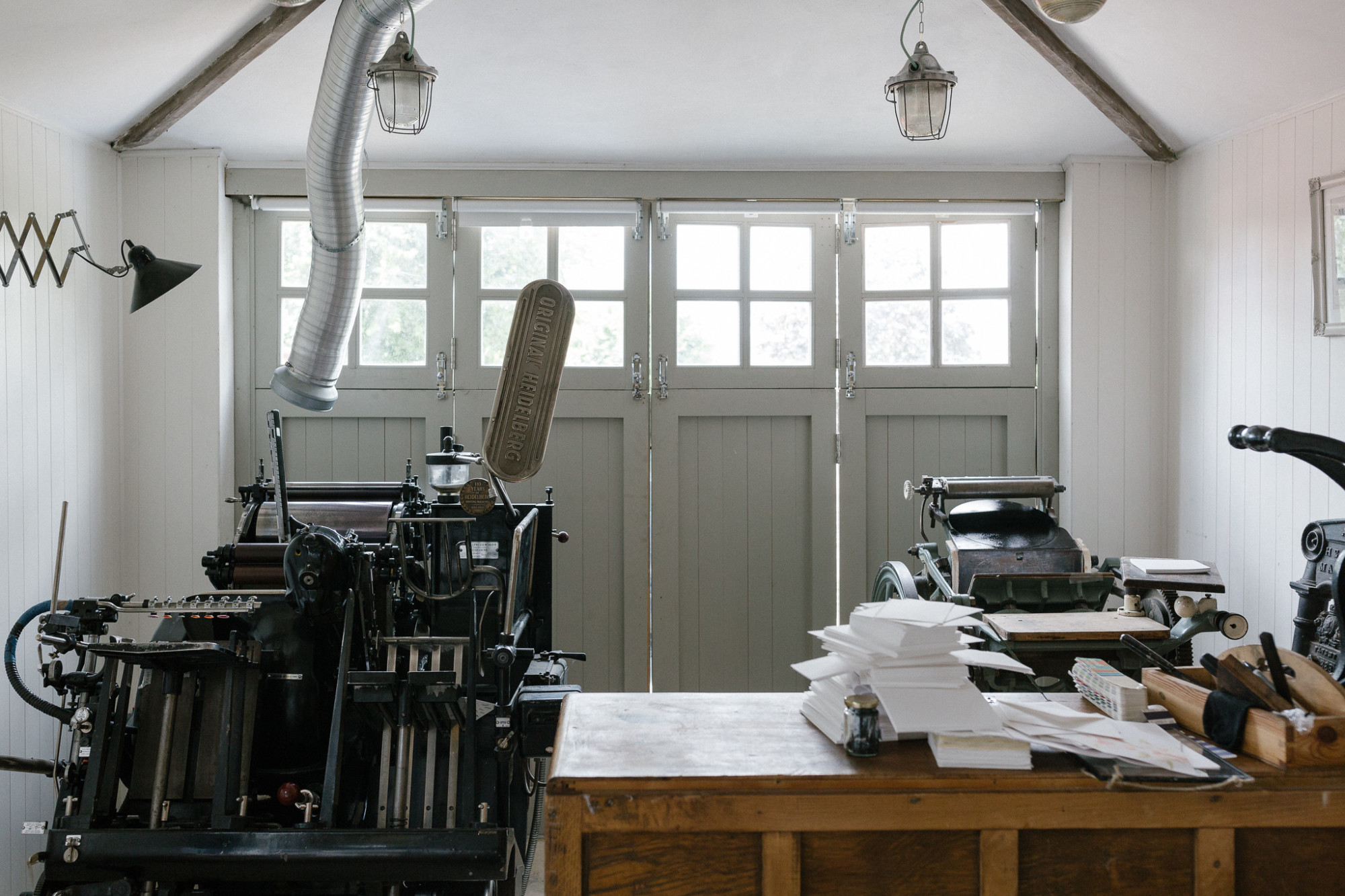 Johannes Gutenberg is said to have invented the first movable type printing press in the mid 15th century. We strongly feel that any successive modern printing process simply cannot match the tactile beauty of letterpress. Letterpress printing is distinctive and it's instantly recognisable as something very special.
The papers are different, the designs themselves are different, the inks are different, the colours and the feel are different. It quite simply appears like no other printed form!